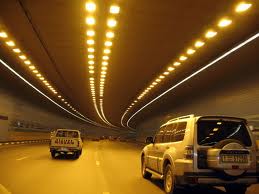 The Roads and Transport of Authority has announced the temporary closure of Shindagha Tunnel over the weekend for maintenance reasons.
A part of the tunnel, heading from Bur Dubai to Deira, will be closed to traffic from Friday, June 28 at midnight until 5am on Sunday, June 30.
In an official correspondence, the RTA has stated the reason as 'maintenance of the asphalt layer'.
To accommodate the two-way traffic, the two-lane Deira to Bur Dubai side of the tunnel will be transformed into single-lane roads to facilitate drivers.
However, the RTA has cautioned delays and has requested drivers to adhere to the safety regulations that will be in place.
For many commuters from Deira and Sharjah, it comes as a welcome relief that the closure of the tunnel is over the weekend period and should not hinder their daily work drive.
It is unclear whether the other side of the tunnel will also close at a later stage.
From: Emirates 24X7